There's still time ~ Registration closes on July 19th 2021


Learn our NO TOOLS techniques to training at Liberty without chasing, whips or round pens!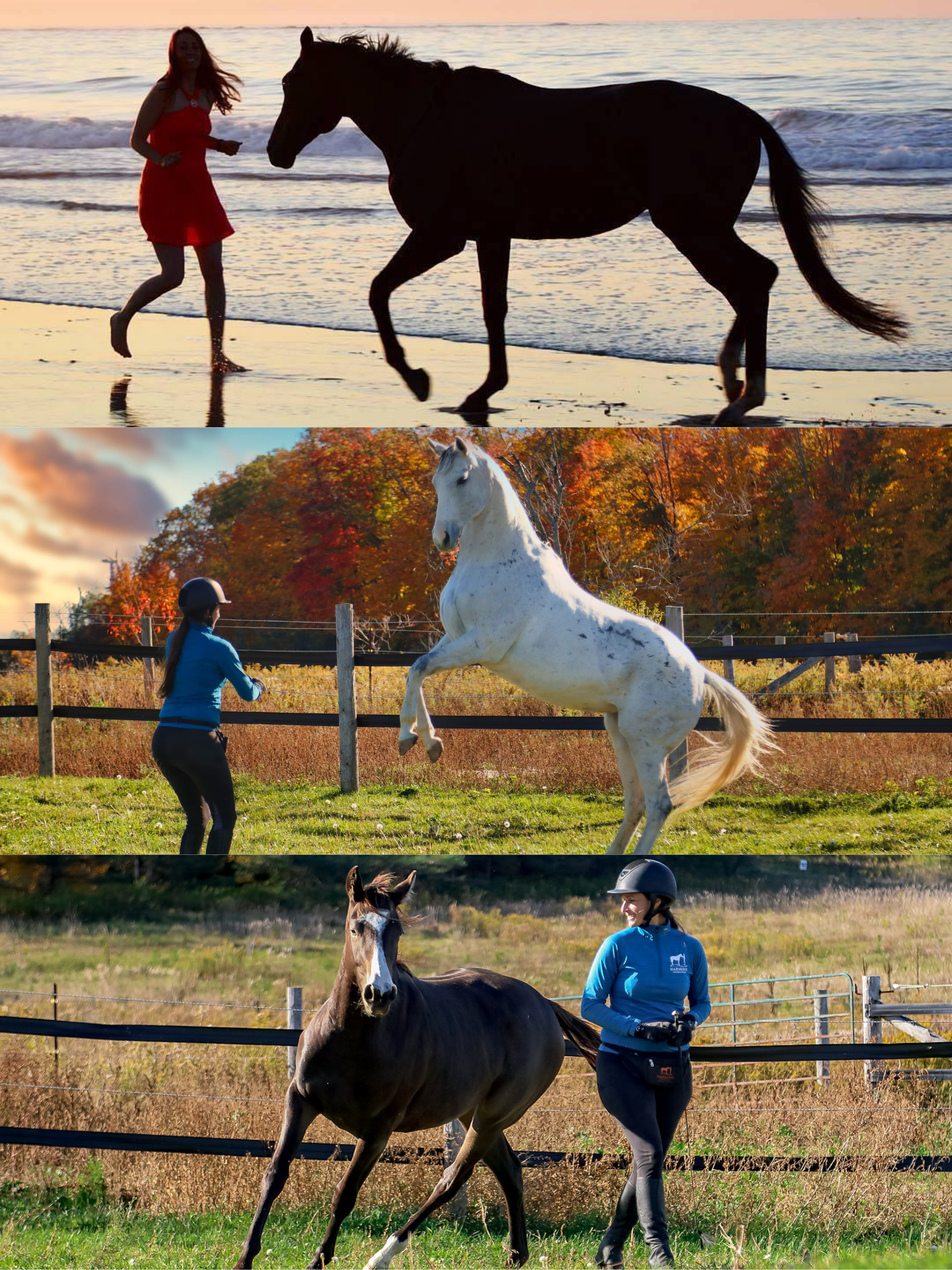 Do you struggle to keep your horse's attention on you while working at Liberty?


Does your equine relationship lack the trust needed to work outside of a fenced area?
WE ARE HERE TO HELP!
Our Harmony at Liberty Course will give you the secrets to achieving your goals
Join our 12 week guided course with Lindsey Partridge, a global leader in equine relationships trusted by Professional & Olympic riders
OUR COURSE WILL INCLUDE
✔ Bi Weekly LIVE Video Chats
✔ Permanent access to our Harmony at Liberty Students Only Facebook Group & LIVE video chats
✔ How to use positive reinforcement & passive leadership
✔ Develop your observation & reading equine body language
✔ 6 unique join up games that don't involve chasing
✔ 4 exercises that build draw (your horse wanting to be with you)
✔ 8 ABC exercises to develop a language
✔ Tips for continued progress including the 3 S's
✔ BONUS: 2 video submissions for one on one coaching feedback
Watch to Meet your Course Instructor, Lindsey Partridge & Learn More About Our Course
In the past we struggled with liberty in open spaces & out of the round pen. We struggled with teaching liberty circles, with liberty canter, & were left feeling like our liberty relationship with our horse was forced & intimidating. We spent years struggling - and then we discovered Harmony at Liberty. It went from taking us years to accomplish liberty in open spaces to a matter of weeks with our new horses - including both off the track Thoroughbreds and mustangs out of holding.
What is Harmony Horsemanship?
Founded by Lindsey Partridge in fall of 2015, Harmony Horsemanship was developed using decades of experience, reviewing evidence based training methods & practice with Thoroughbred & Mustang makeovers.
Harmony Horsemanship inspires you to do more with less - using fewer tools, passive leadership, & positive reinforcement with the goal to teach you how to understand yourself, your horse & the language that connects you
Harmony Horsemanship is for everyone from the beginner to professional, in all disciplines
Our goal is to inspire you to do more with less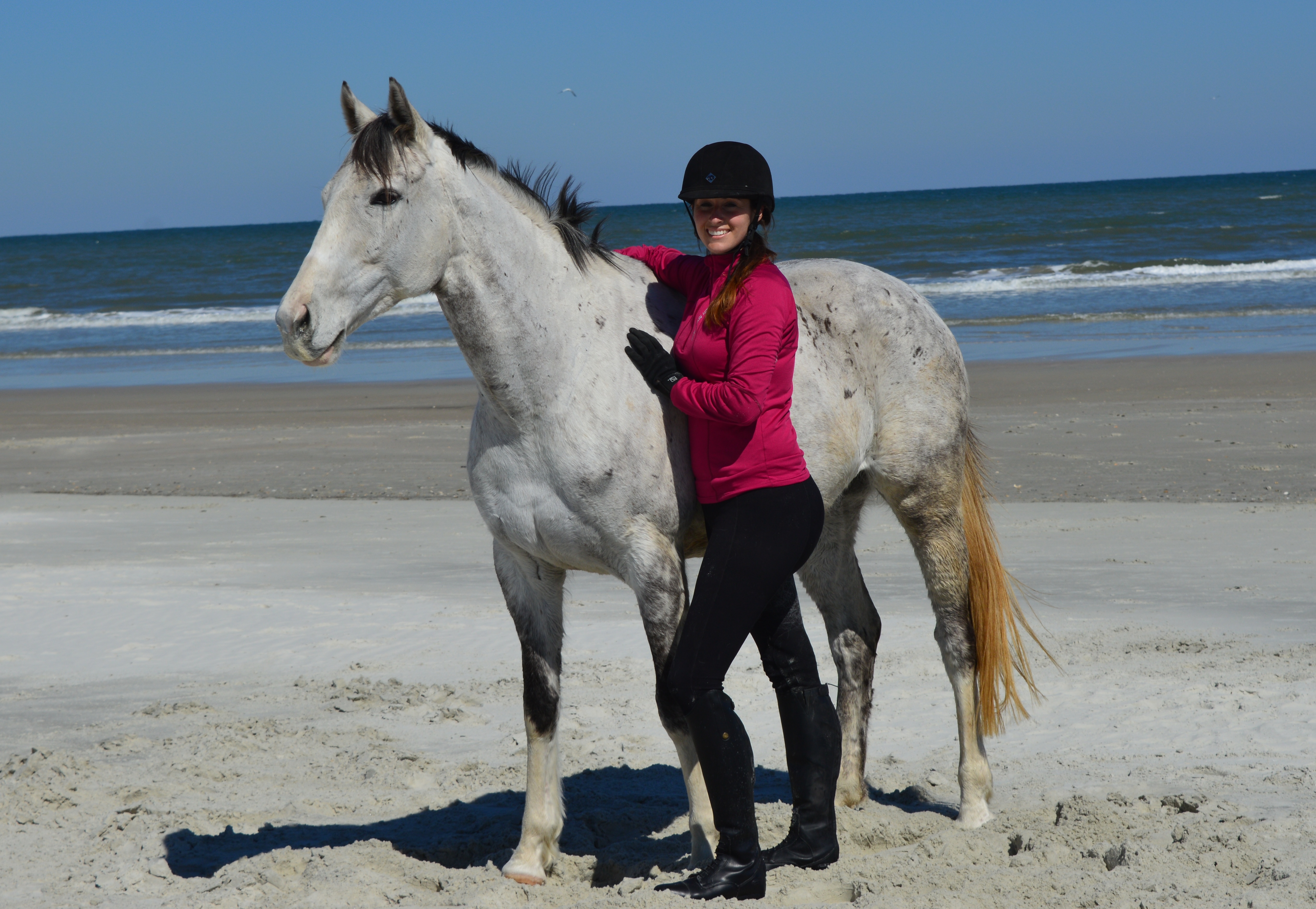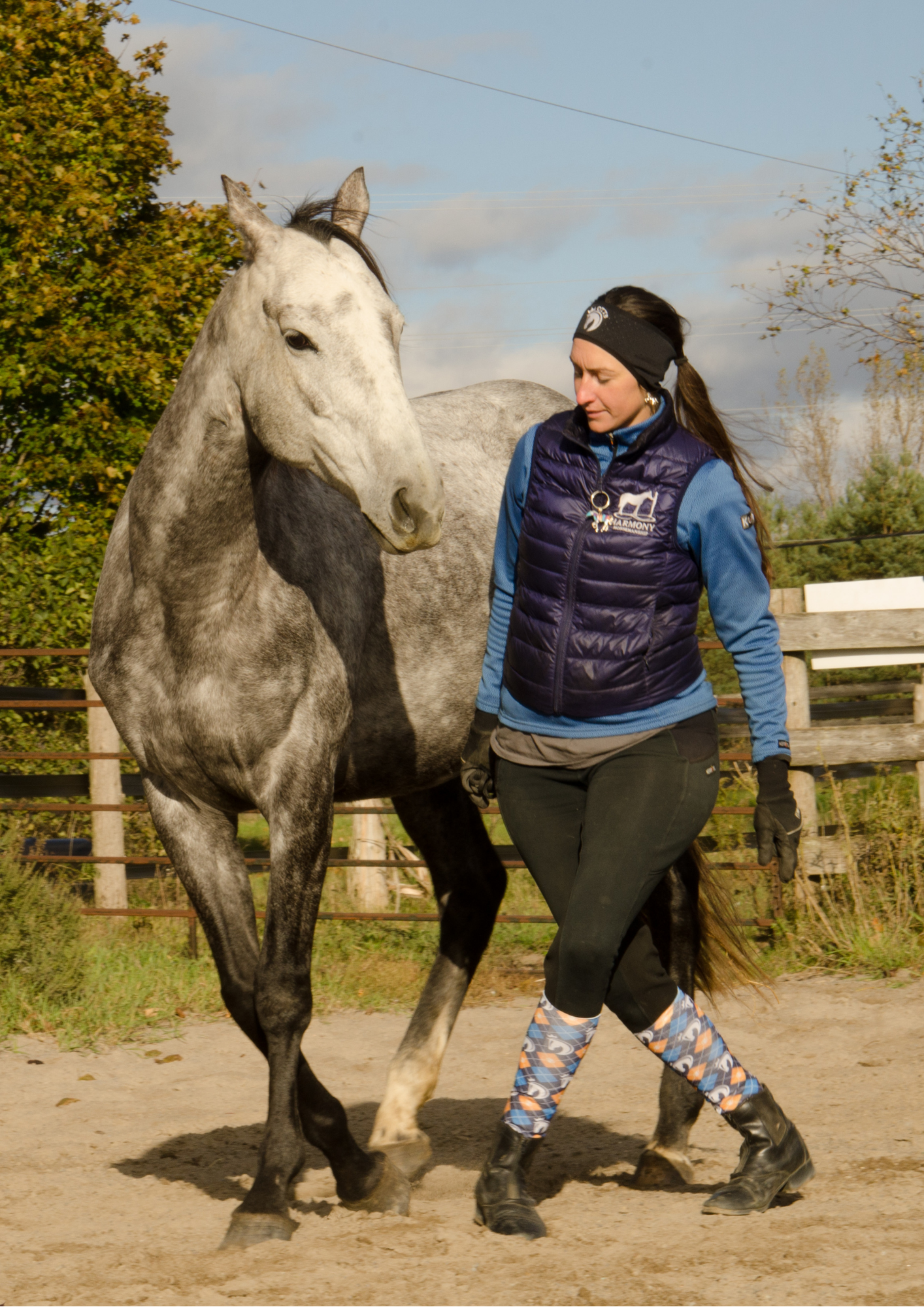 Who is Lindsey Partridge?
Lindsey Partridge is a global leader in equine relationships, trusted by Professional & Olympic riders
Lindsey is the owner of Partridge Horse Hill, founder of Harmony Horsemanship™, President of Natural Horsemanship Association, and a Registered Nurse.
She is a multiple time international champion at both Thoroughbred & Mustang makeovers, a horse trainer for feature films (such as Unbridled, & holds many international titles for western & jumping disciplines.
She has been called 'Canada's Horse Whisperer' by the Toronto Star and 'The Queen of Thoroughbreds' by The Rider. She is a Horse Human Relationship Expert
Watch Our Journey to Liberty with OTTB Elysia
What Our Students Have To Share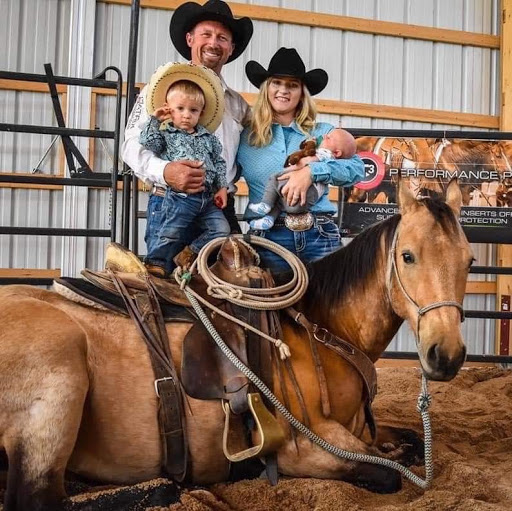 Even a Pro can learn more
I live in Southeastern Colorado and have a cattle ranch. I also train horses and use them on the ranch. My first experience with Lindsey Partridge and Harmony Horsemanship was last spring when I took her Harmony at Liberty course. I really like it...Then did the Advanced Liberty course and learned so much more! I've worked with two of our horses for the Liberty Courses, Rust and Atals. And done some of the Liberty with my yearling, Ferrari. Ryan Bukley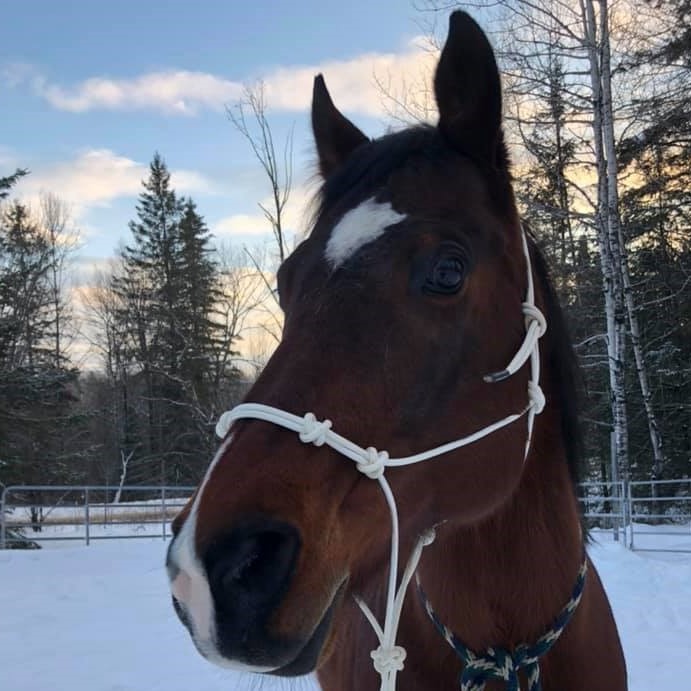 Miracle alert!
Today was amazing for Brownie and me! Up until today, I was having a lot of trouble keeping Brownie's focus on me, he would spook at every noise and forget I was there. So today, I started with the square exercise to improve my passive leadership and then… MIRACLE!! Even with the neighbors kids screaming and yelling, we did the ABC's and 2 beautiful Sp patterns at liberty! ...
I'm so glad I enrolled in the Building Confidence course at the same time as the Liberty one, I think the mix of the two courses is the perfect match for us. Thank you Lindsey for this great Academy!!! Nadia Lafontaine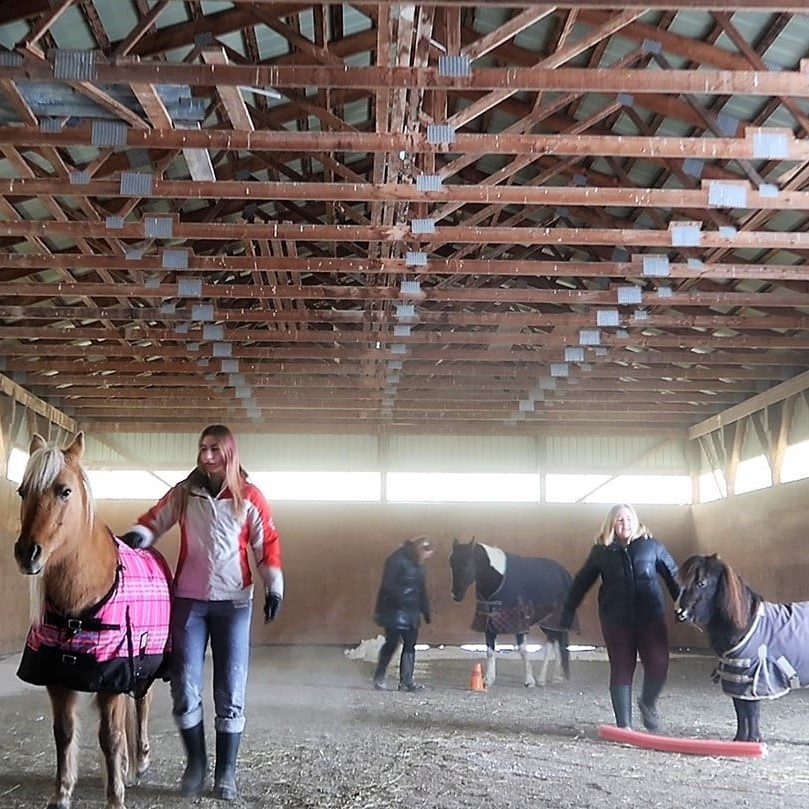 Have fun as a family
We are doing the harmony liberty together  as a family with our mares.  Our girls are so focused on us that even having all 3 of us in the arena together doesn't distract them. It's amazing to see everyone working so well together!  Our horses are loving this course!  20 min or 45 min. They never want to stop. We tire out before they do! I'm so glad we decided to do this this winter. 
Laura Clinton