Balanced Horse and Rider Course
⭐Simple and short videos
⭐Easy but effective exercises
⭐Improve the balance of the horse and rider individually, AND as a team.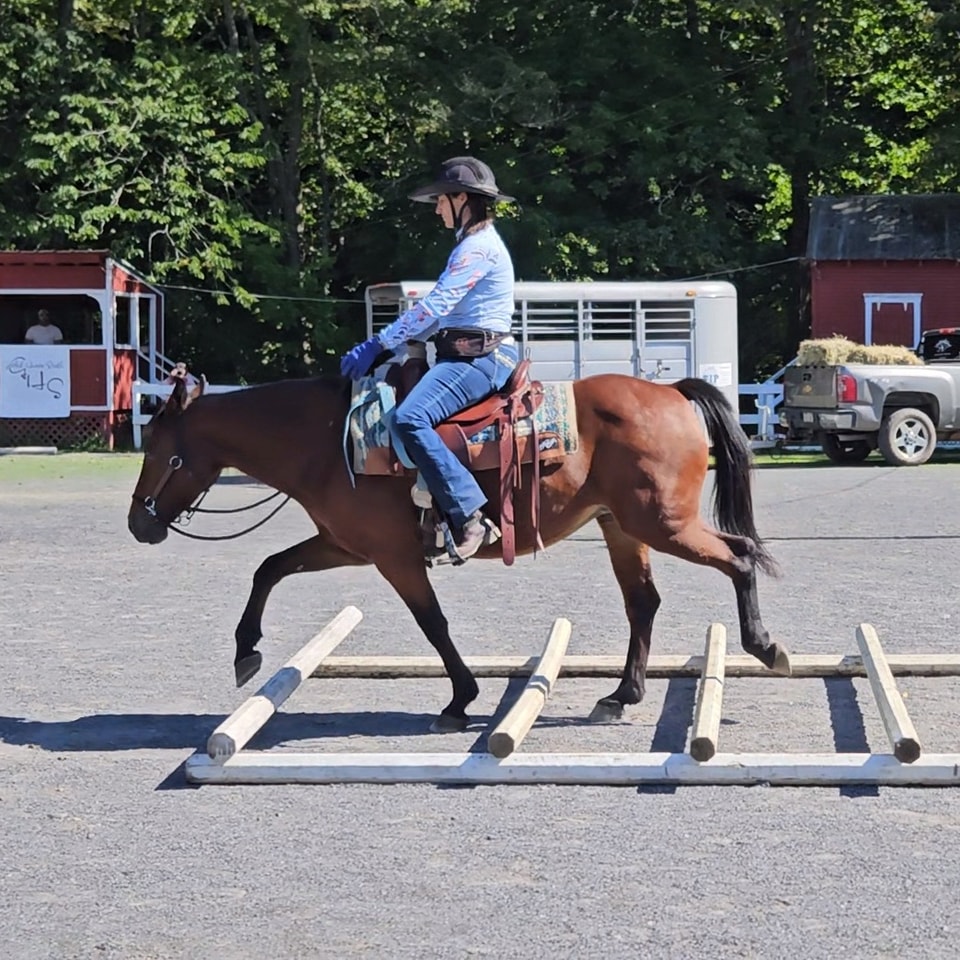 Common Struggles When You Need More Balance

🐎Horses and people often have asymmetry which means a direction or canter lead is harder. Overtime if not balanced can lead to more pain, lameness, or injury.
⚖️Riders can lose their balance and be weak in their core muscles which leads to the horse struggling and unable to respond the way the rider wants.
😨Both on the ground and while riding, we can get tight in our cues, and not allowing the rhythm to travel through our body which restricts our horse's motion and causes the horse to be more hollow and not use their topline.
*****
⭐Want to Improve?
⭐Do you dream of achieving the perfect balance with your horse, unlocking their true potential for rhythm, symmetry, and soundness?
If your answer is "yes," then you're in the right place!
Imagine a partnership with your horse where every movement flows, you have balance, and your horse moves in a way that uses their body better for improved soundness and topline.

What You'll Discover in the Balanced Horse and Rider Course

🐎 For Your Horse:
✨ Improved Balance: Watch as your horse discovers the art of graceful movement, fostering balance and symmetry like never before.
💪 Enhanced Core Strength: Dive into exercises that will have your horse's core and top-line thanking you for the newfound strength which makes collection, impulsion, canter leads, and transitions way easier.
🌟 Soundness: Invest in the long-term health of your horse with purposeful exercises designed to promote symmetry to improve soundness and prevent injury and lameness.
🏇 For You:
👌 Better Posture: Uncover transformative exercises that will have you confident in the saddle and able to influence your horse's rhythm.
⚖️ Enhanced Balance: From the Twisty Post to the Wag Your Tail technique, move harmoniously with your horse, promoting a natural, healthy rhythm.
🐎 Mastering Gaits: Become a maestro at the walk, trot, and canter, effortlessly nailing the correct lead every time.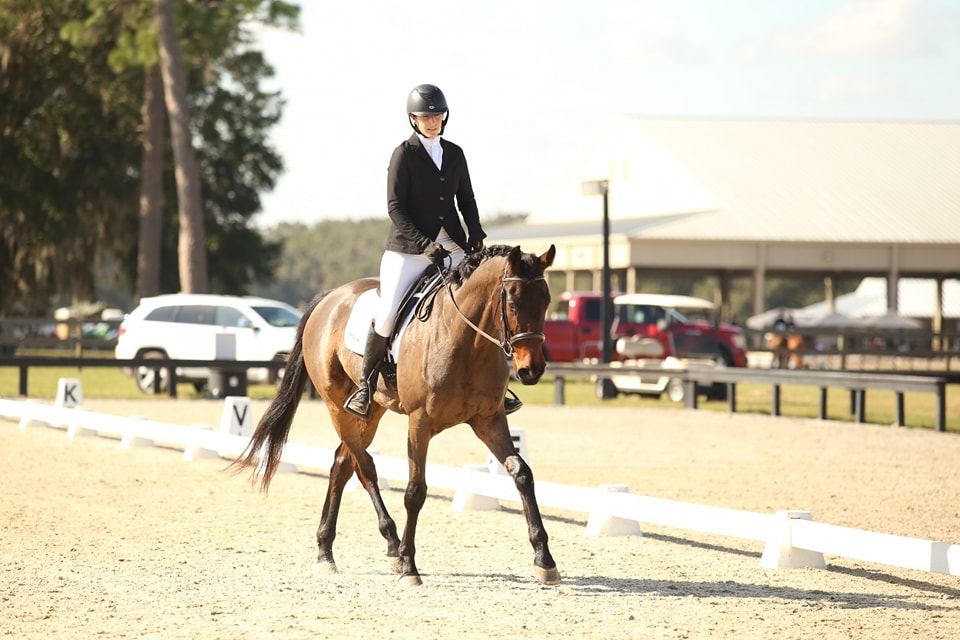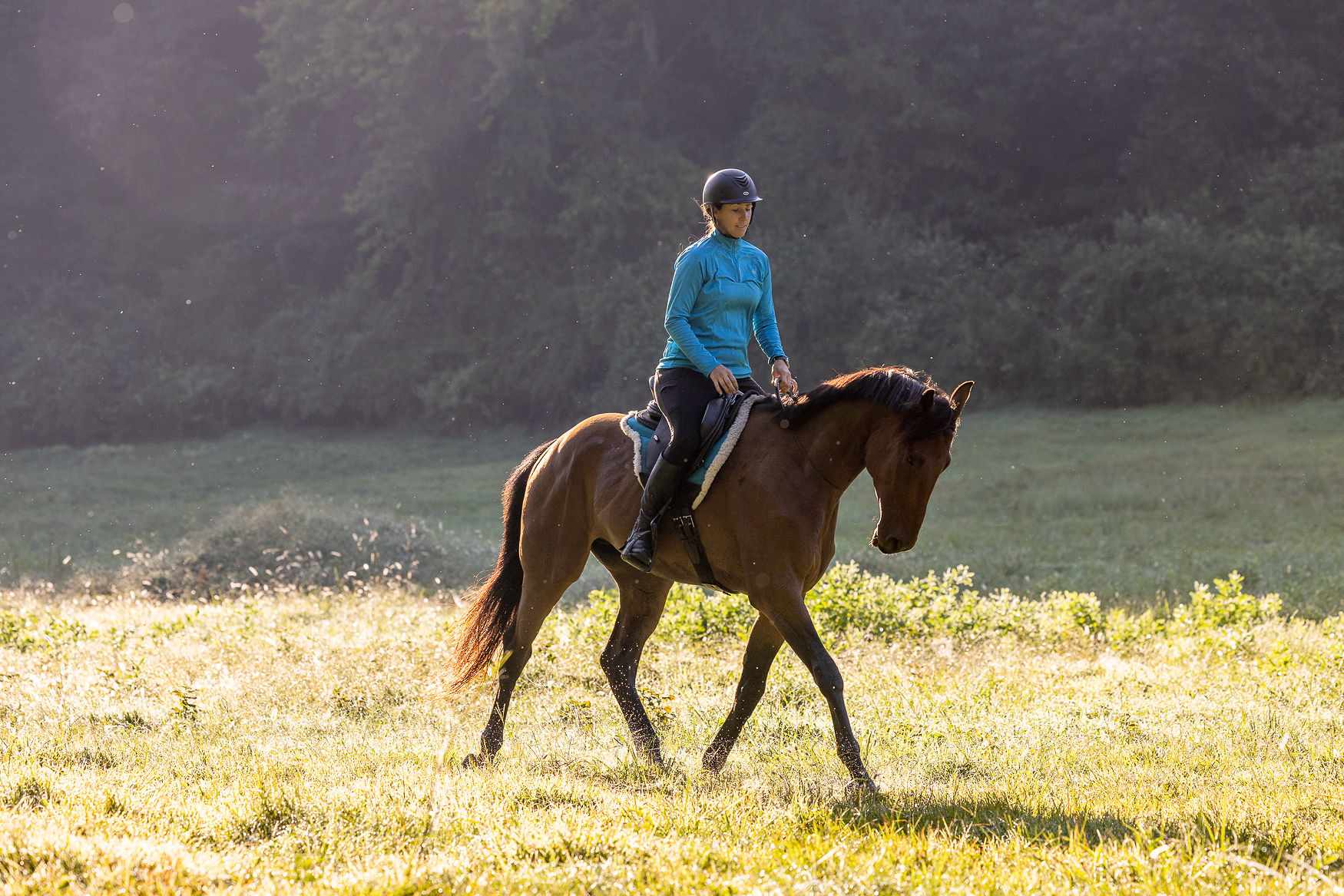 What is Waiting for You

🥕 37 Videos
🥕 Over 30 Unique Exercises
🥕 Lifetime Access to All Content
🥕 Community Support
🥕 Email Notifications as Content Unlocks, or Contact Us to Unlock Everything at Once
Meet Your Instructor -
Lindsey Partridge

📜Level 2 Centered Riding Instructor
🍁Competition Coach with Equine Canada in both English and Western
♾️Founder of Harmony Horsemanship
🏆International champion of many disciplines including Thoroughbred and Mustang makeovers
🌎Decades of experience teaching students across the globe with great success
🏅Well known for improving partnerships between horse and human from recreational to Olympic Level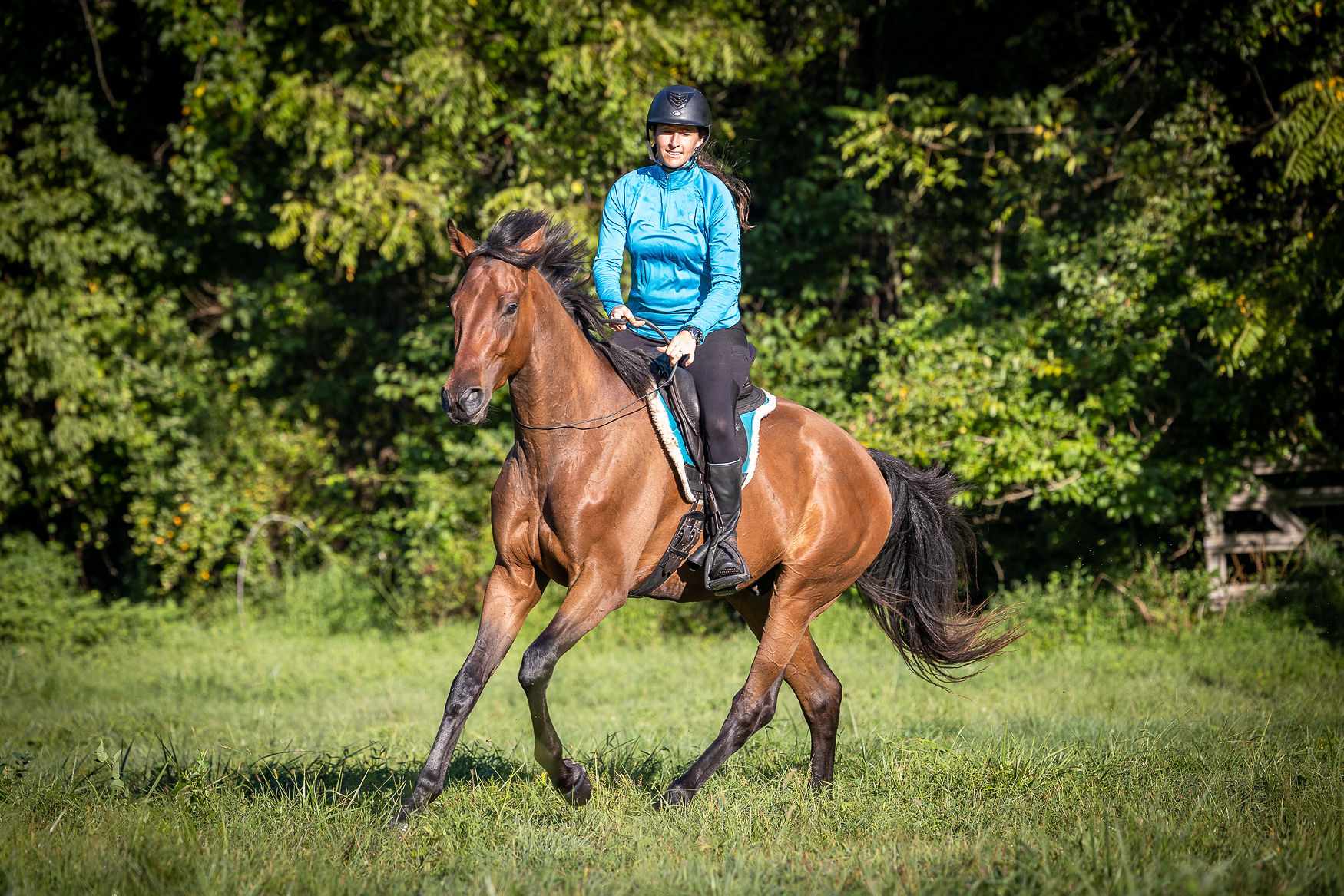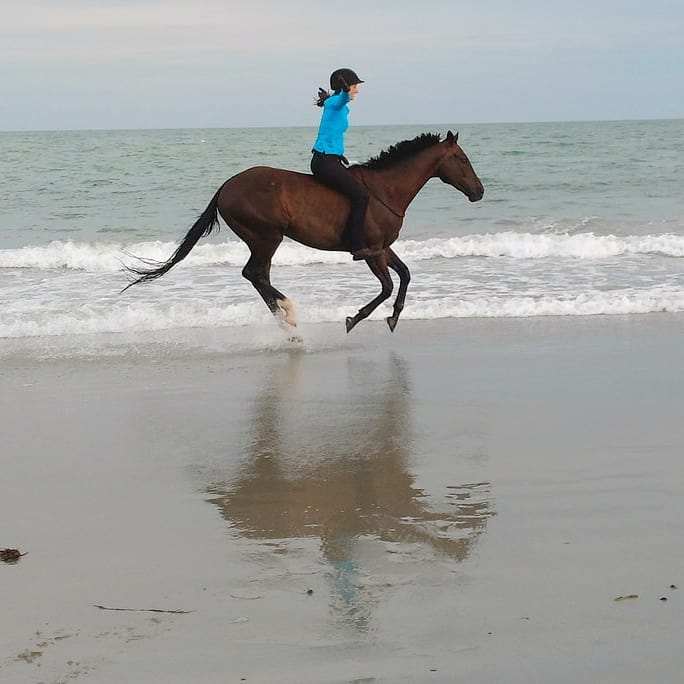 Why Choose the Balanced Horse and Rider Course?

🌟 Proven Success: Lindsey Partridge's track record speaks volumes, transforming the lives of countless riders and horses.
🎓 Comprehensive Curriculum: Our course covers a vast spectrum, ensuring a whole approach to achieving balance for both horse and rider.
🏡 Accessible Anywhere: No need to travel! Learn at your pace, whether you're at home or in the comfort of your barn.
👥 Community Support: Dive into a community of kindred spirits for support, encouragement, and shared victories.
🌌 Simple and Short Videos: we get right to the point so we can save your time and make the exercises easy to start.
📅Weekly Guided Exercises: we've organized the videos into 9 weekly emails to help guide your journey so you know where to start and what to try next.
👉 Click below to embark on the journey of a lifetime - the path to becoming a truly balanced horse and rider awaits you.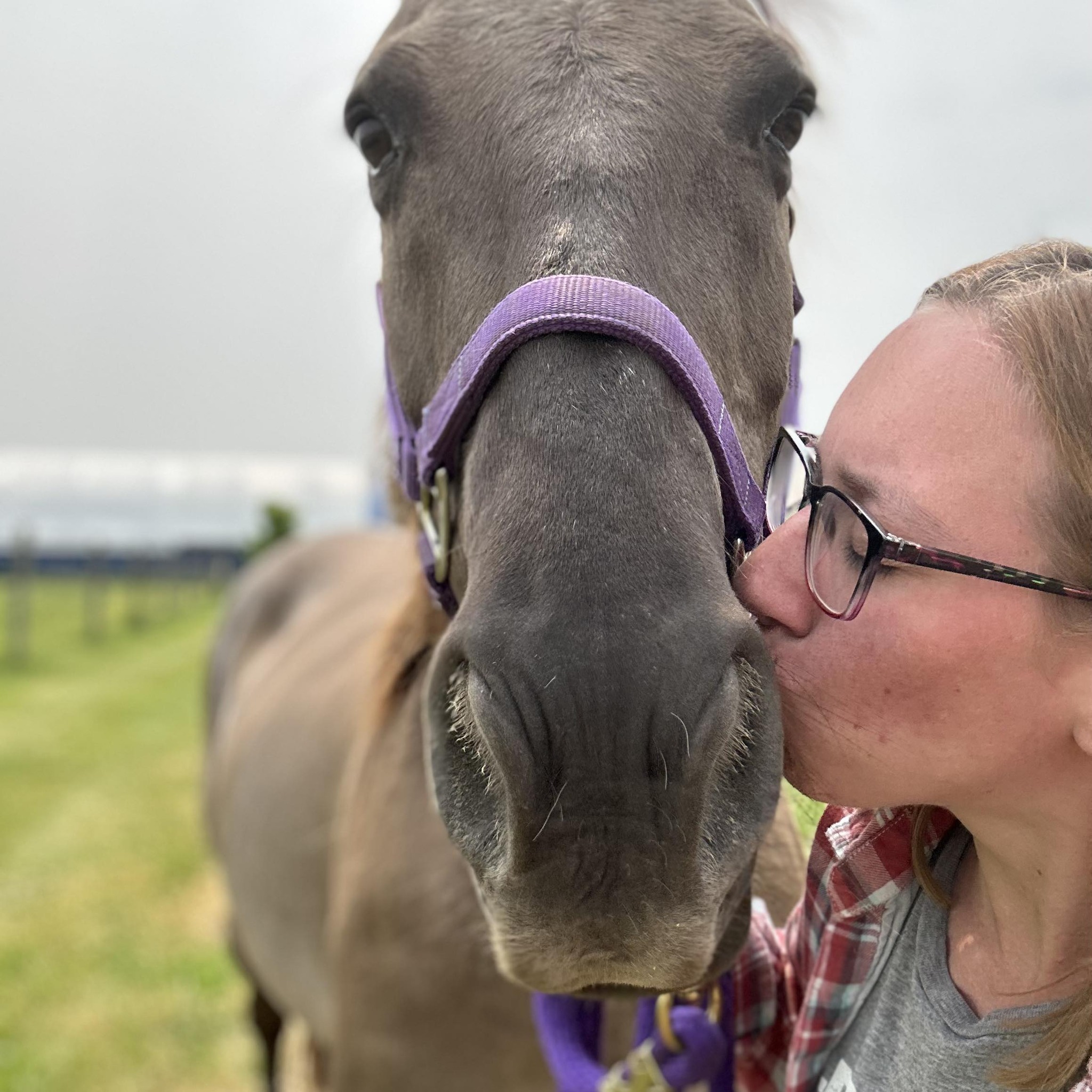 Kayla Clayton

⭐⭐⭐⭐⭐
"Ever since I was turned towards Harmony Horsemanship I have felt like I finally found my place. I love the approach it has with the horses and the connection I have built with my mare.
Thank you Lindsey!! It honestly touches me so much."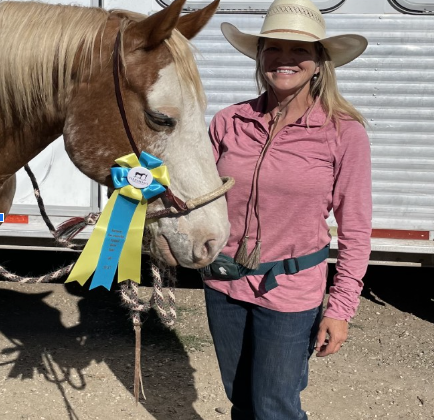 Shaney

⭐⭐⭐⭐⭐

I'm so glad I entered a horse show! I was 53 years old at the time, and it was the first time I entered any type of competition involving horses, even though I've been a horse owner and lover all my life. I was super excited to earn 3rd place (like 8-year-old horse-crazy girl excited when the ribbon came!), but the real win was the confidence I gained through the experience. I'm so grateful for the HH program. It is unlike any other training approach I've tried and has helped me accomplish things with this particular horse I never thought I would. I'm really excited to enter another show and am really enjoying working on newer and more complex tasks. Thank you to Lindsey and the whole HH team!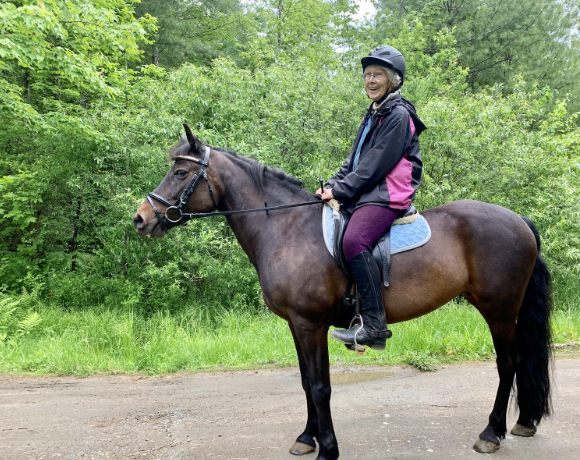 Edie Chamberlin

⭐⭐⭐⭐⭐

I find the HH very helpful, even on a very low level, because I can improve my little Morgan's willingness to match my pace in leading, or respond to a light rein, or go with a simple bridle. It gives me a better relationship with my mare. Jasmine loves doing the obstacles and it improves my confidence a lot, even in old age.