A Step By Step Guide To Bridleless for both
the beginner & experienced Bridleless rider

Journey to Riding Bridleless
I am passionate about horses being ridden bridleless, there is something special about the freedom of choice between horse & rider that is truly breathtaking. The rider needs to be clear, fair & motivating with a calm & willing horse, or the relationship will fail. I used to think this was something you could only achieve after years of training with your horse. Little did I know this couldn't be further from the truth! My perspective completely changed when I discovered these key elements to riding bridleless:
-      The 3 different cue techniques that help horses learn to ride bridleless
-      The #1 tool to teach your horse before you attempt riding brideleless
-      How to use positive reinforcement
Suddenly, I had achieved riding horses bridleless within a few sessions! AND I was able to apply these techniques to any horse, regardless of their training stage. Whether off the track Thoroughbreds, recently tamed Mustangs, second chances horses or young horses, all were accomplishing bridleless.
I challenged myself further & began to teach those techniques to my students, & successfully taught hundreds of students to ride bridleless, from their very first ride to developing advanced bridleless skills such as jumping.
It brings me such joy to see students & horses riding bridleless together on the beach, at shows, jumping, on trail rides or having fun at home. With so many happy riders & horses riding bridleless I wanted to share my key elements to riding bridleless with the rest of the world. I created the Bridleless Made Simple Course so you too can learn step by step from home with my 100% PROVEN program.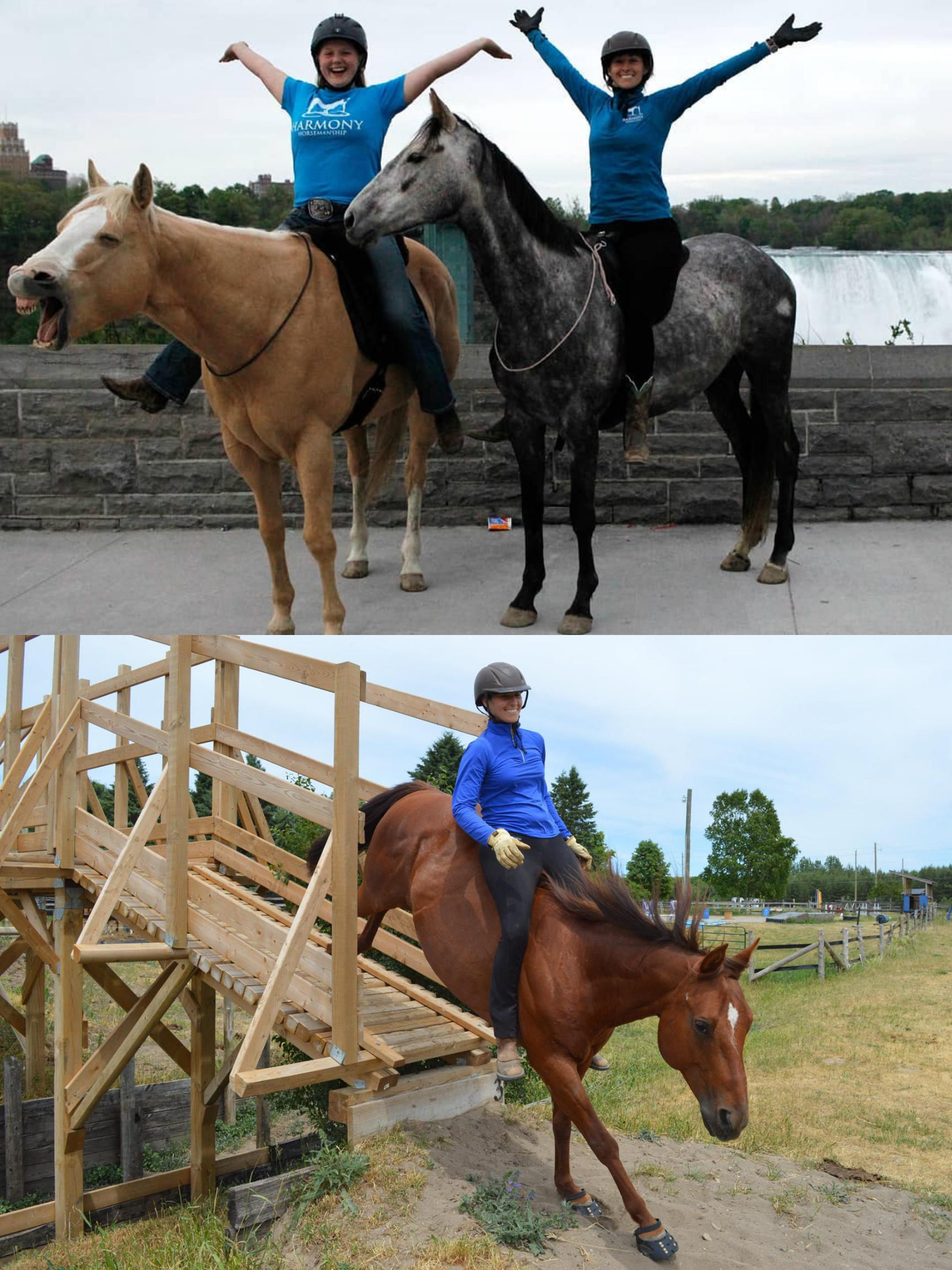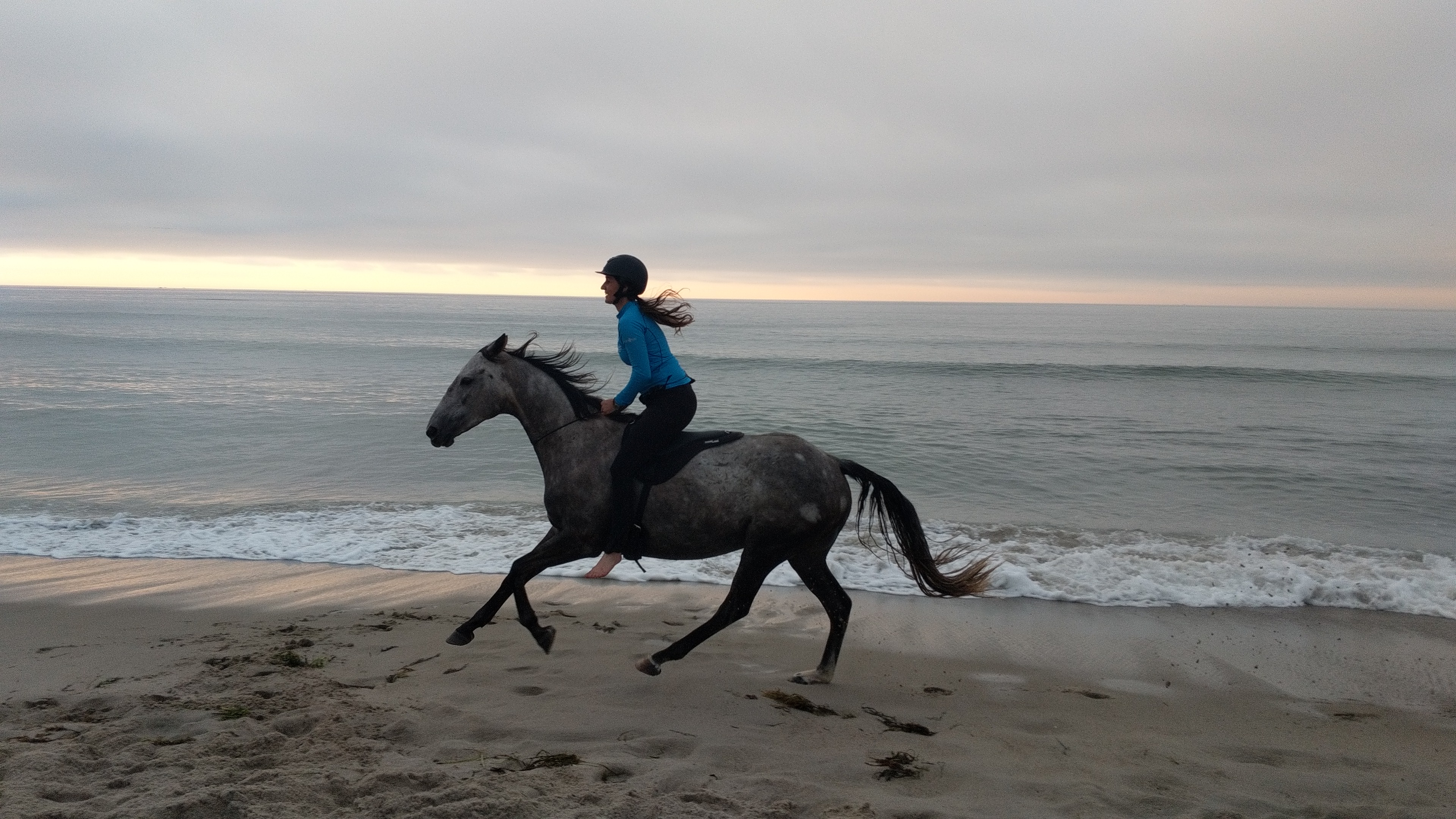 •      12-week Course, Guided by Lindsey Partridge
•      Discover 3 cue techniques
•      Step by step guide starting from the ground to saddle
•      How to train "go & stop buttons"
•      Weekly challenges
•      The most important patterns to start with bridleless
•      Biweekly Question & Answer Live Chats
•      Send in two of your videos for feedback from Lindsey
•      Lifetime access to videos, private Facebook group & course content
Bridleless Riding Video w/ Lindsey Partridge & Harmony Horsemanship Students
About Harmony Horsemanship
Founded by Lindsey Partridge in fall of 2015, Harmony Horsemanship combines years of studying with top professionals, reviewing science and evidence based training methods, as well as Lindsey's decades of personal experience.
Tested upon thousands of horses & humans including wild mustangs, "problem horses", & former race horses.
Developed with a desire to take away the notion that adding more pressure to get what you want is the best way to teach horses. Instead Harmony Horsemanship uses fewer tools, passive leadership, and promotes learning to understand yourself, your horse and the language that connects you. 
We inspire you to do more with less.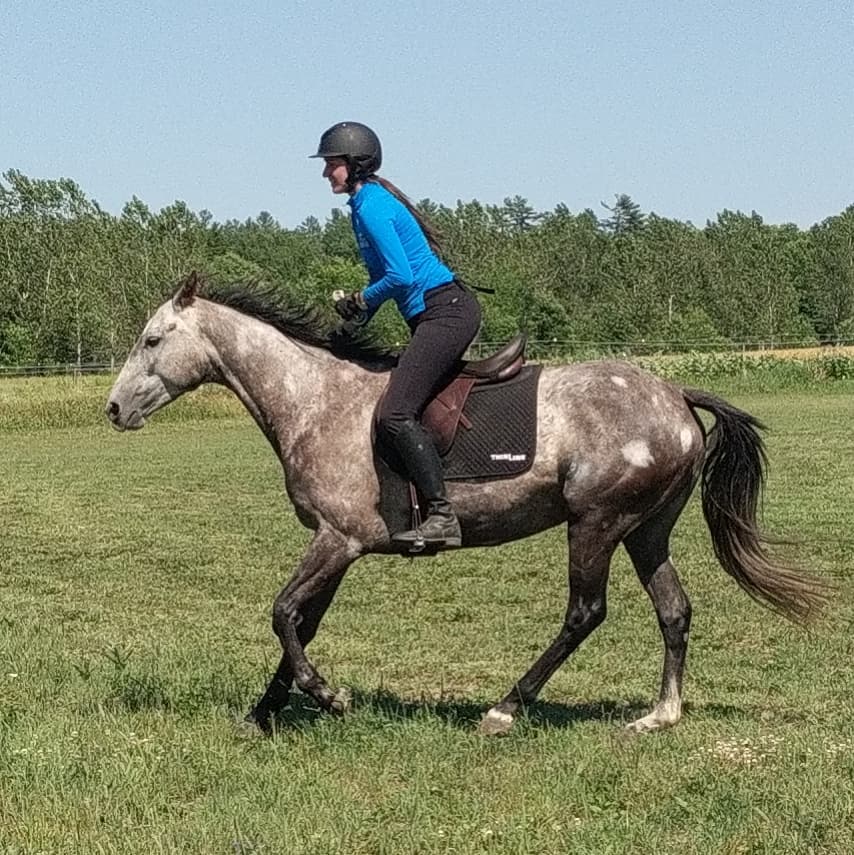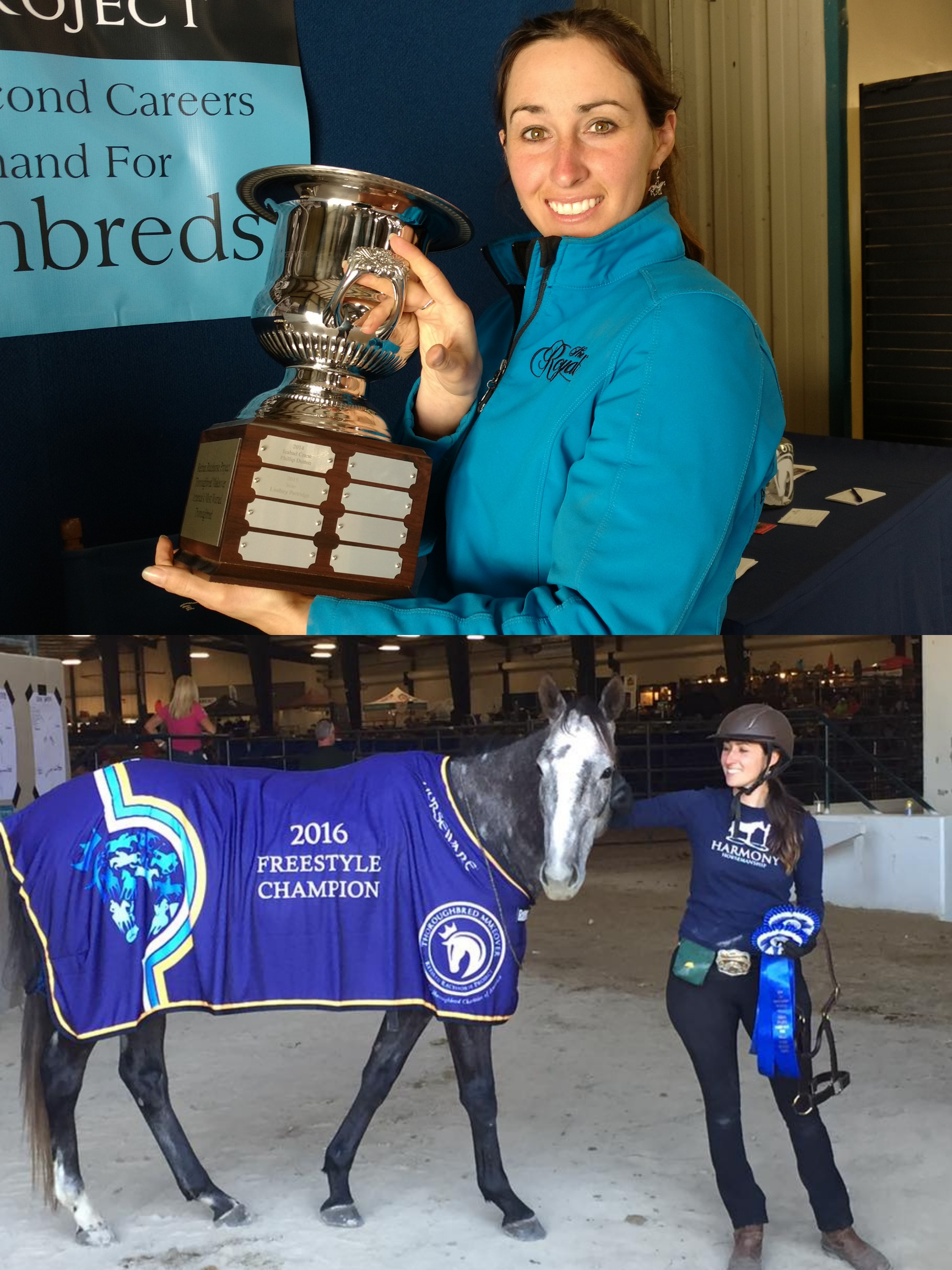 Who is Lindsey Partridge?
Lindsey is a Horse Human Relationship Expert, the founder of Harmony Horsemanship & is...
a multiple time international champion at both Thoroughbred & Mustang makeovers
a horse trainer for feature films (such as Unbridled)
holds many international titles for western & jumping disciplines
She has been called 'Canada's Horse Whisperer' by the Toronto Star and 'The Queen of Thoroughbreds' by The Rider.
Lindsey Partridge is a global leader in equine relationships, trusted by Professional & Olympic riders
HH is for Everyone
"...Thank you so much Lindsey for all that you do...Harmony Horsemanship is for everyone. If you want a calm horse with an amazing connection to you..." Anbi P.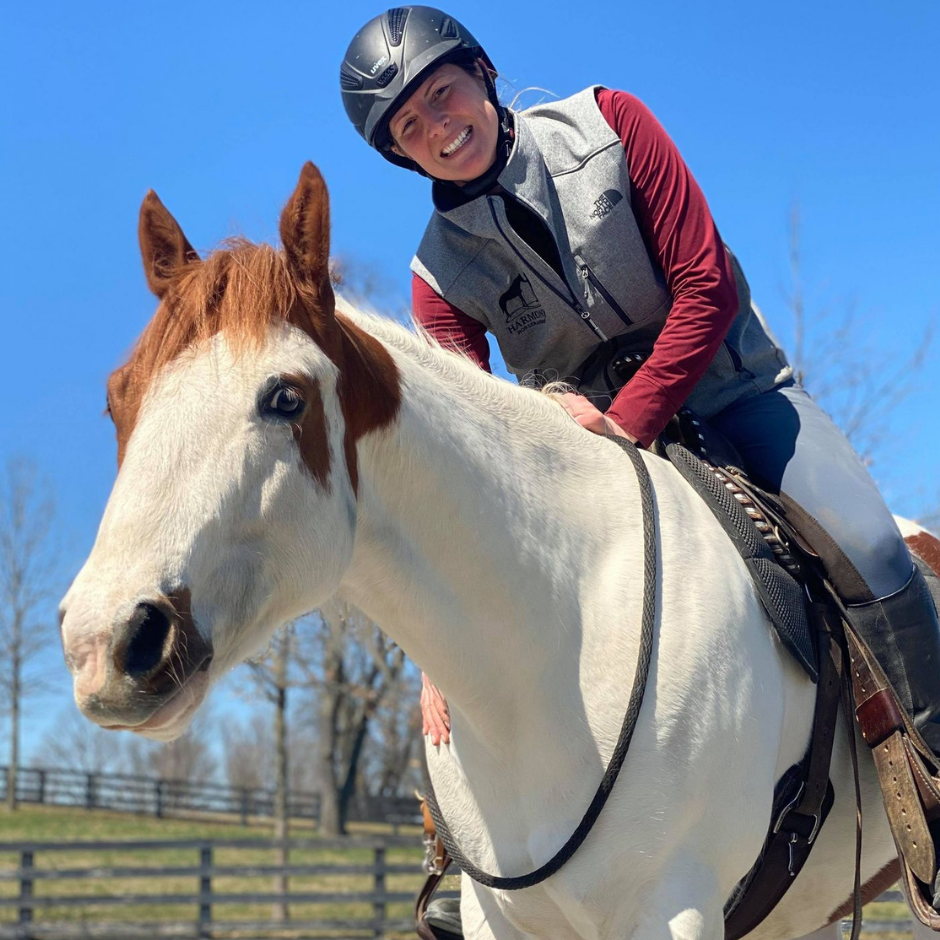 The Best Program
"HH was the best program for the horse and horseman that I have ever found… I have learned how to teach tricks, have fun at liberty with no chasing, gained confidence riding bridle-less, and have improved my problem solving abilities with the rescue horses that I train.." Mary M.
Build Your Dream Bond
"HH makes so much sense and has so many tools to help you build a strong, positive relationship with your horses!" Ellen G.
Join us for the next course starting June 7th 2021!