How To Achieve a Partnership with your Horse Without Endless Private Lessons or Breaking the Bank –
Dive into Our Mini Course Bundle with Over Two Hours of Expert Instruction with unlimited access

😫 Are you tired of struggling with your horse?
🫸 Feeling like your horse doesn't understand or respect your space?
💭 Knowing your horse won't trust you in challenging situations?
Welcome to
♾️Harmony Horsemanship♾️
Where true partnership with your equine begins.
We help you create a partnership with your horse so they are
🐴Calm
🐴More connected to you
🐴 Willing to learn
Without force or intimidation.

******
We've been nicknamed the 8 to 80 program because you can be 8 years old or 80 years old (or younger/older) and still have amazing success because our exercises are not based on
🌱Size
💪Strength
👊Force
Instead Harmony Horsemanship is all about learning to understand
❤️ Yourself
🐎 Your Horse
and the
🤟 Language that Connects You
*****
Our Mini Course Bundle is designed to be an incredible entry package that gives you both knowledge and exercises to start improving your partnership right away.
*****
Our 3 Courses in the Mini Course Bundle are:
👍#1 Passive Leadership - learning to use quadrants and body language to establish healthy boundaries without a fight
🥕 #2 Create a Yes Horse - how to start positive reinforcement and boost your horse's willingness and motivation without creating a cookie monster
👹#3 DeSpook Your Horse - horse training exercises to build trust with your horse while revealing 4 common myths of horse training that are actually making horses more reactive and spooky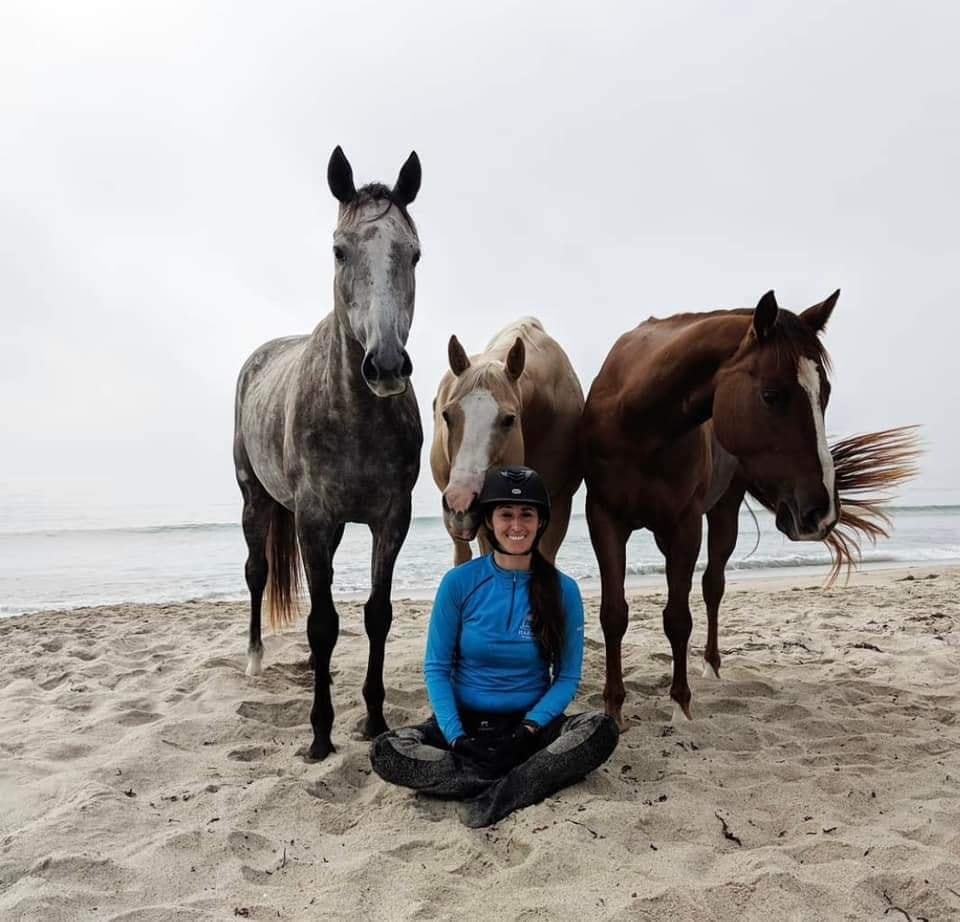 #1 Passive Leadership

✅ Learn what Passive Leadership is and why it is so important.
✅The #1 equine relationship exercise that changes everything.

✅ Understand quadrants and drivelines.

✅ Learn how to establish passive leadership with specific exercises that we make clear and simple.

✅ Learn how passive leadership affects lunging and how to lunge while maintaining passive leadership.

✅ Unlimited access to the course.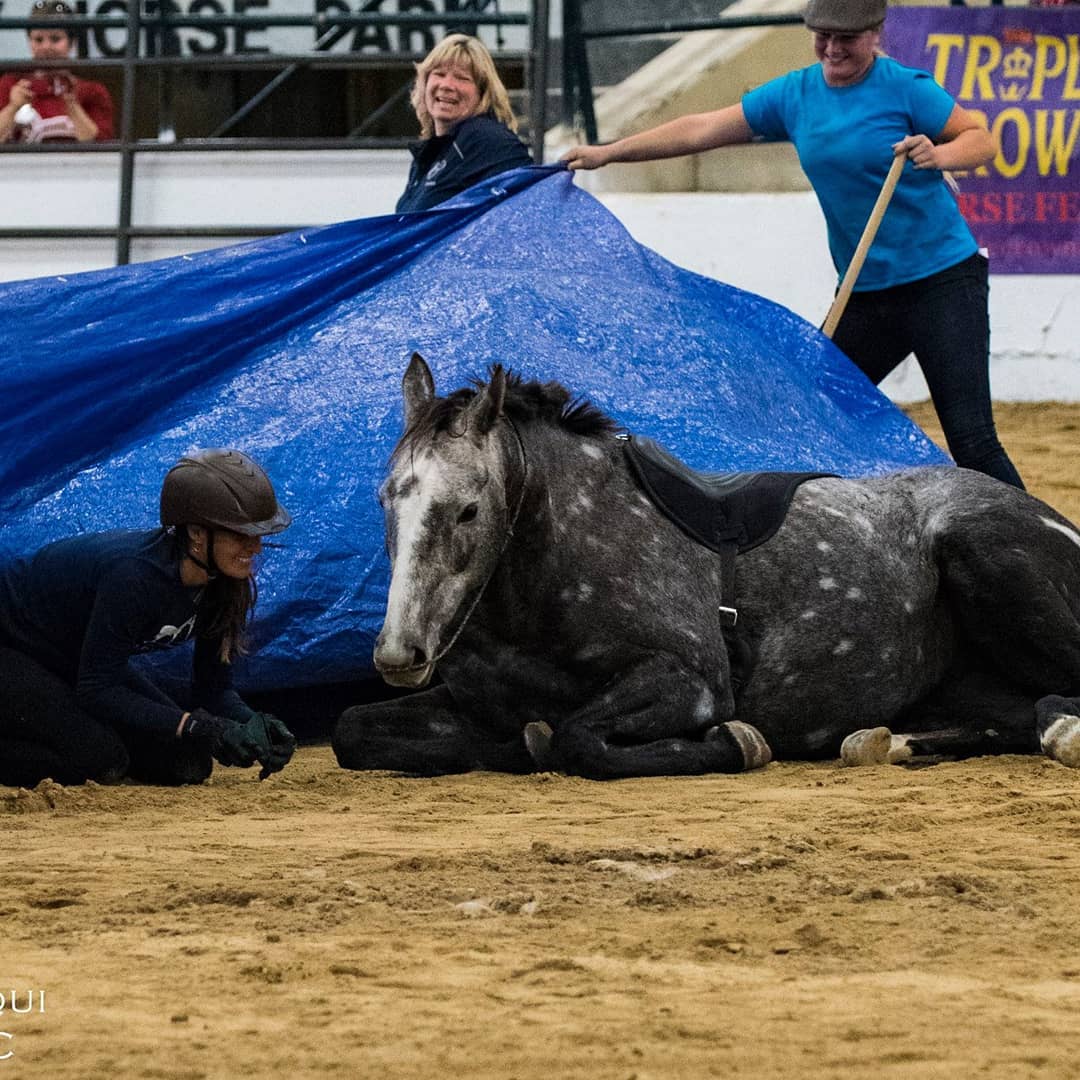 Create a YES Horse

✅ Learn the difference between positive and negative reinforcement vs punishment & WHY that matters.

✅ Understand when it's best to use positive reinforcement vs negative reinforcement.

✅ 8 ABC's as foundational skills which can be used on the ground and in the saddle
✅ Know what to do if your horse does something you don't like.
✅Understand the most important tips for using positive reinforcement to avoid cookie monster behaviour, and keep progress.

✅ Unlimited access to the videos.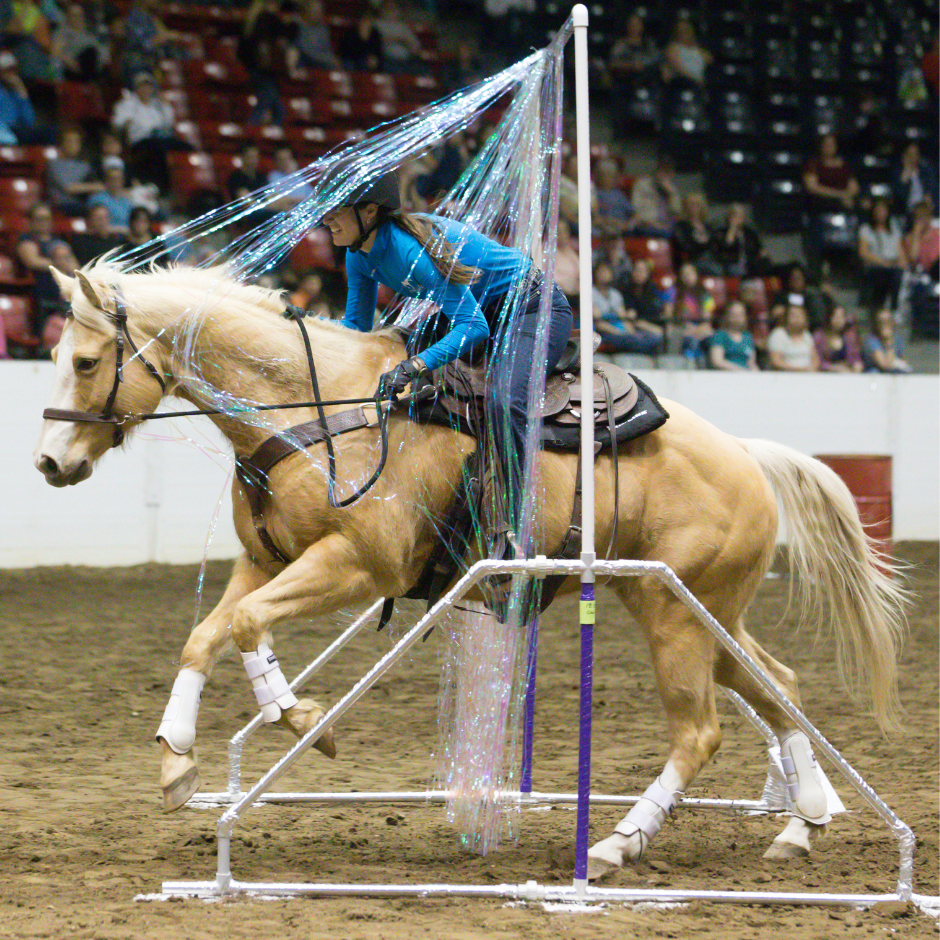 DeSpook Your Horse

✅ 5 Instant access training videos

✅ Learn the tips to trailer loading

✅ Discover 4 myths of horse training and how they are actually making your horse more reactive and spooky

✅ Learn training techniques that empower your horse to trust you

✅ Tips on training with "scary" objects

✅ Unlimited access to videos
+ BONUS ONLINE MASTERCLASS "4 Reasons your Horse says No, and how to help them say YES"

🐴 Ignite a Revolution in Your Relationship with Your Horse 🐴
Unlock the secrets to a profound connection with your equine partner – a bond built on trust, understanding, and joy.
Are you tired of the challenges and frustrations in your horse training journey?
We understand, and that's why we're thrilled to offer this mini course bundle so you get instant access to training videos from international champion, Lindsey Partridge.
🌟 What's Inside Your Mini Course Bundle:
🎬 18 Training Videos - Over 180 Minutes of Expert Instruction! These videos are in an easy to follow format with clear, concise, and simple videos.
Dive deep into practical techniques, real-world scenarios, and Lindsey Partridge's proven methods, providing you with a treasure trove of knowledge.
💥PLUS, the Bonus Masterclass - Over Two Hours of In-Depth Learning!
Gain unlimited access, allowing you to revisit and reinforce your learning whenever the need arises.
💡 Addressing Your Challenges:
🔍 Challenge: Frustrated with trailer loading?
🌟 Solution: Our Trailer Loading Mastery video reveals stress-free techniques for seamless loading, turning frustration into accomplishment.
🔍 Challenge: Struggling with common horse training strategies to deal with spooking that just aren't working to relax your horse?
🌟 Solution: Uncover the truth with our 4 Myths of Horse Training video, dispelling common misconceptions and guiding you towards effective training practices.
🔍 Challenge: Feeling powerless with "scary" objects?
🌟 Solution: Empower your horse with our Training with "Scary" Objects video, providing tips that transform fear into confidence - even better is trust in you.
🔍 Challenge: Confused about reinforcement methods?
🌟 Solution: Dive deep into our Bonus Masterclass to understand the nuances of positive vs. negative reinforcement, ensuring you choose the approach that resonates with your horse.
🌟 Embark on a Transformational Journey
🔥 Access to ALL Mini Courses Included:
#1 Passive Leadership (Reg $59)
#2 Create a Yes Horse (Reg $59)
#3 Despook your horse (Reg $79)
‼️ Bonus Masterclass Reg $9.99
💥Regular Price: $206.99
🌟 This is our introductory special offer for a limited time - $37.99
Less than the cost of a regular lesson.
A total savings of $169
🎁
Why Invest in Harmony Horsemanship?
Join the ranks of thousands who have transformed their horse-human relationships under the expert guidance of Lindsey Partridge.
Experience solutions to your challenges, cultivate harmony, and witness the connection that unfolds when you establish a true partnership with your horse.
🌍
Who is Lindsey Partridge?
Lindsey Partridge, an international champion and Equine Relationship Expert, is not just a name – she's your key to unlocking the extraordinary in your equine journey.
🧑🏽‍🤝‍🧑🏽Thousands have trusted our program and found amazing results - we want to help you to.
⏰This limited-time offer is available only while this page is active – seize the opportunity before it's gone⌛
Transform your relationship with your horse. Invest in expertise, save big, and embark on a journey that transcends horsemanship – it's a journey of connection, trust, and unparalleled joy! 🌟

What others have to say about using Harmony Horsemanship: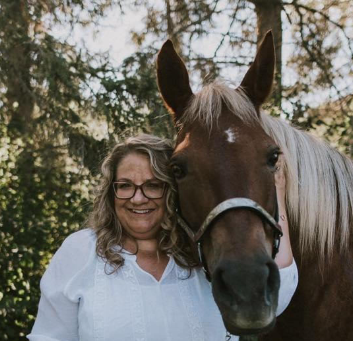 Bev Montminy

⭐⭐⭐⭐⭐
"I saw proof this weekend about the benefits of building connection and trust with Harmony Horsemanship. I have been studying with HH for about a year now.
My mare had a vet check with lots of tests, including the terrifying plastic bag over the nose.
Whenever she became uneasy, she looked at me. I would tell her it was okay and when she relaxed, I used my 'yes' word. This happened about 3 times. Each time I said yes, she relaxed and lowered her head. She didn't take a step for the entire time of the exam and vaccinations.
I know this mare will do anything I ask because we have built trust.
Thank you, Lindsey Partridge!"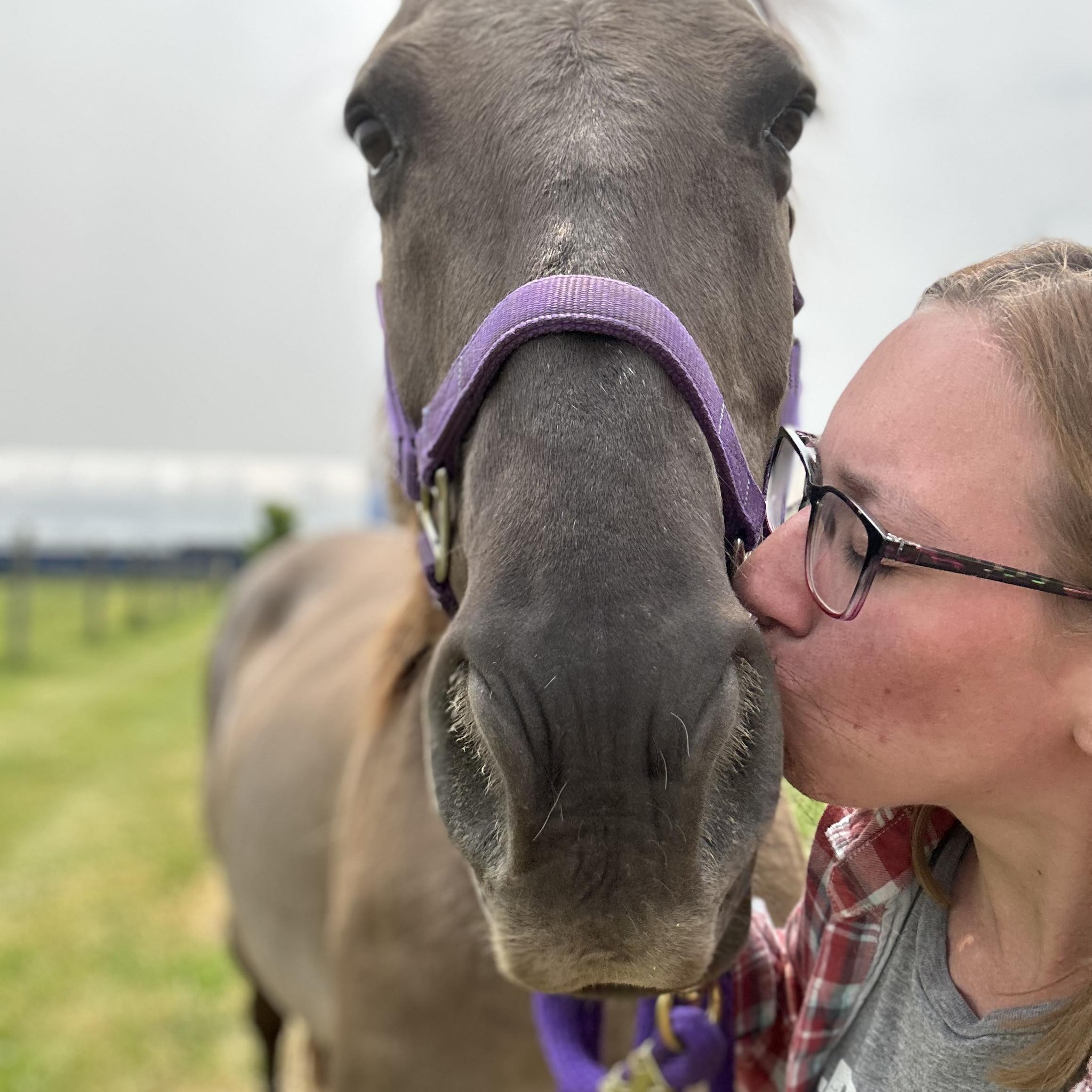 ⭐⭐⭐⭐⭐
"Ever since I was turned towards Harmony Horsemanship I have felt like I finally found my place. I love the approach it has with the horses and the connection I have built with my mare.
Thank you Lindsey!! It honestly touches me so much."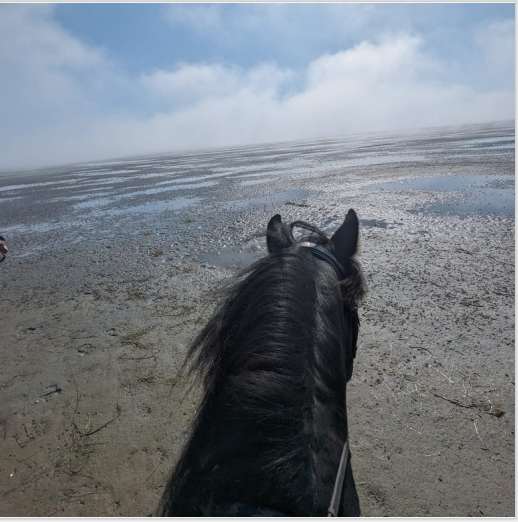 Ash Hiebert

⭐⭐⭐⭐⭐
"I TOOK MY HORSE TO THE BEACH! AND I CRIED THE WHOLE TIME. I never thought I'd own a horse and I never thought we'd go on adventures. But here we are! 2.5 years into horse life and having worked so hard on despooking and confidence that we trailered to the beach and explored this morning! My horse was waayyyyyyyy calmer then (other horses with other people on the trip)! (Others were) sweaty, veiny, pooping, and upset. My boy was cool and collected! By the end he was sniffing seaweed and tidal pools and just as happy as a clam! I'm so so so proud of the work we have done and the relationship we have built! Didn't get good pictures because we were having too much fun!"

🌟
Why Choose Harmony Horsemanship?

🌟

🏆 Founded by Lindsey Partridge:

Dive into a world of equine expertise crafted by none other than Lindsey Partridge, an international champion and Equine Relationship Expert.

Benefit from her wealth of experience and proven methods that have transformed the lives of thousands of students globally.

🧠 Scientifically Crafted Curriculum:

Harmony Horsemanship is not just one course or program; it's a meticulously designed curriculum that combines years of Lindsey's dedicated study with top professionals and decades of research to to form the best methods that produce both results and connection. Embrace science and evidence-based training methods that propel your horsemanship skills to new heights.

🌍 Global Impact:

Join a community of passionate learners worldwide as Lindsey draws on decades of experience teaching thousands of students across the globe. The global influence of Harmony Horsemanship ensures you receive insights that transcend geographical boundaries.

🤝 Building True Harmony:

Tired of the pressure-centric approach? Harmony Horsemanship is a revolutionary departure from conventional methods.

Lindsey's vision is to build harmony by dismantling the belief that more pressure yields better results. Instead, our courses empower you with fewer tools, promote passive leadership, and guide you to understand the profound language connecting you and your horse.

🔍 Do More with Less:

At Harmony Horsemanship, we inspire you to achieve more with less. Embrace the philosophy of utilizing minimal tools, passive leadership techniques, and a deep understanding of the horse-human connection.

Learn to navigate the intricacies of yourself, your horse, and the language that unites you, all while fostering harmony without unnecessary pressure.

🌟 Unleash the Power of Connection:

🌈 Transform your approach to horsemanship with a curriculum rooted in expertise, science, and a global perspective. Harmony Horsemanship isn't just about training horses; it's about building lasting connections that bring joy, fulfillment, and true harmony into your equine journey.

🌟 Ready to Experience the Harmony Difference?

🏫 Enroll now in the mini course bundle and unlock the door to a world where doing more with less isn't just a philosophy – it's a transformative reality.

Why learn from Lindsey Partridge?

Lindsey is a Horse Human Relationship Expert and the founder of Harmony Horsemanship.
Multiple time international champion at both Thoroughbred and Mustang makeovers
Horse trainer for feature films (including Unbridled)
holds many international titles for western & jumping disciplines

*****
Lindsey Partridge is a global leader in equine relationships, trusted by recreational, professional and Olympic riders
*****
📜Certified as a Competition Coach for both English and Western from Equine Canada
📜Level 2 Centered Riding Instructor.
📜Bachelors degree in Health Sciences and Nursing

🌐 Lindsey's vision is your opportunity for a profound shift in your horsemanship journey. Invest in a curriculum that values harmony, connection, and understanding.
Join us on a journey where less pressure yields more significant results, and the language of true partnership unfolds.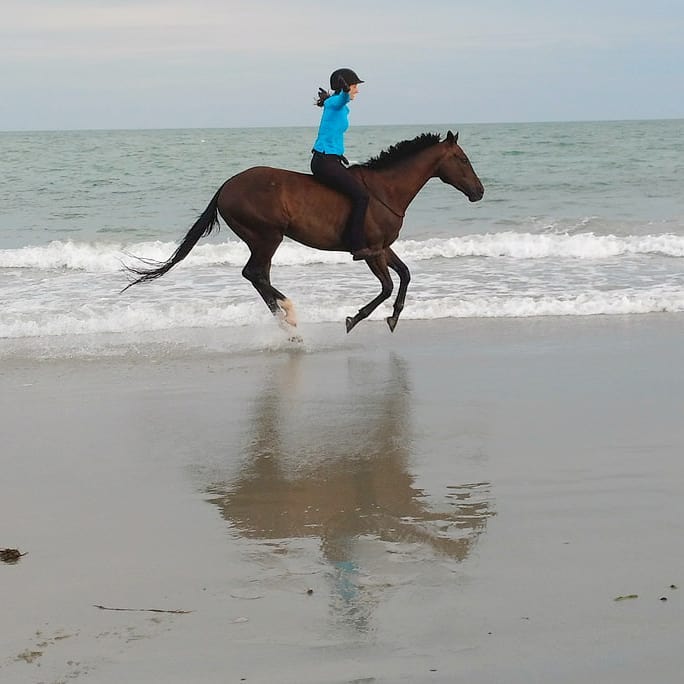 Learn To Do More, With Less